CE+T Power
---
Product range
Multidirectional Converters
A converter for securing AC & DC loads, charging batteries or for the energy revolution!
Youtube Product Discussion
---
A revolution!
CE+T launched the world's first
fully bidirectional
power converter.
The three ports (AC/AC/DC or DC/DC/AC) built into each module can all function as input and output. This means that you can use it to secure AC and DC loads and charge batteries at the same time.
These power converters also bring energy management applications up to a higher level.
At the heart of each module, there is a DC energy buffer. It uses incoming energy, whatever its source, to power the loads.
The total output power is dynamically shared between the AC and DC loads and the batteries.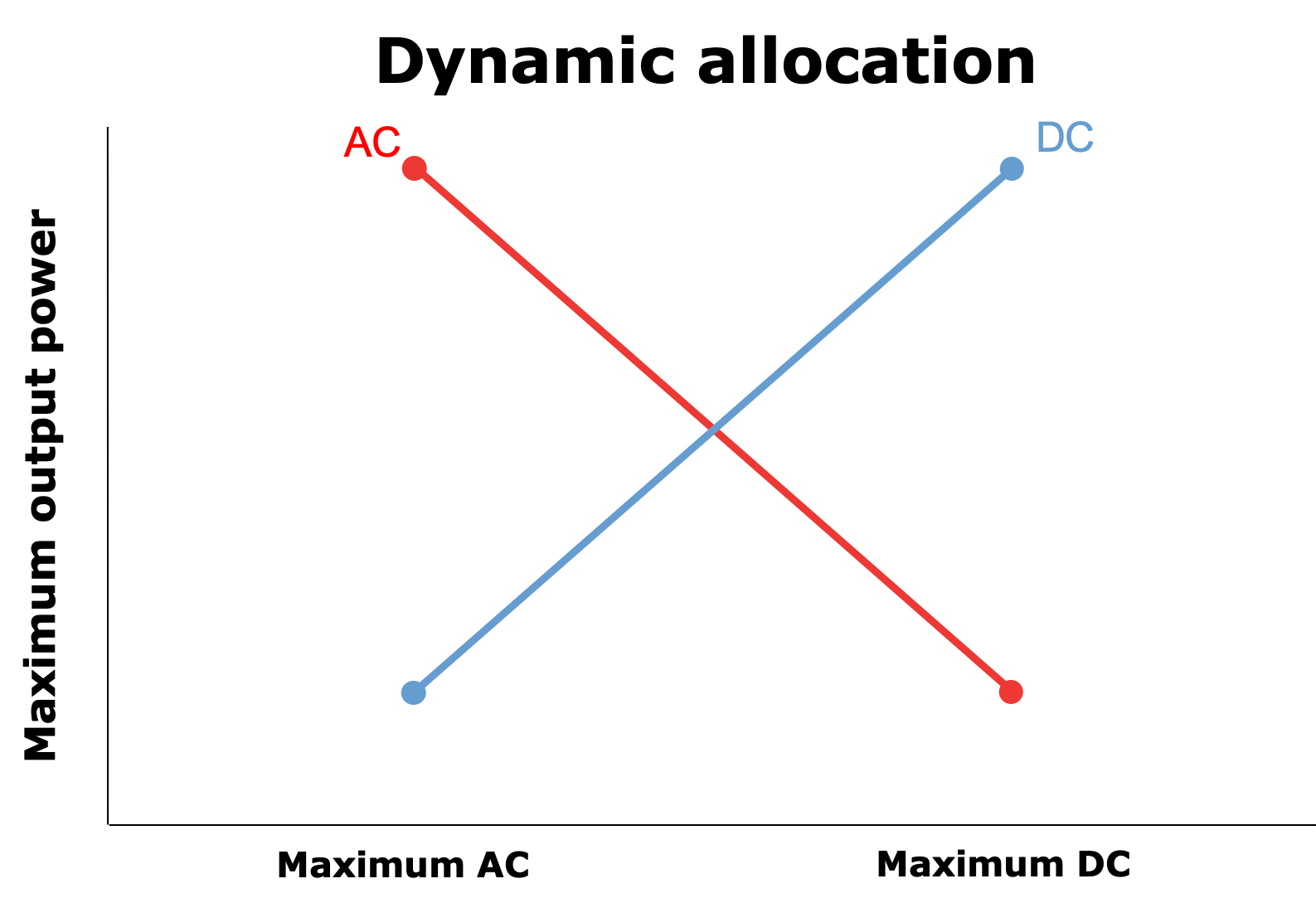 It's that simple! No configuration is required, you are totally autonomous.
Sierra is the ideal solution to secure AC & DC loads. In a changing world, no one can predict what kind of load will be used in the near future. Avoid risks by choosing the most flexible solution.
Many innovative solutions are also possible using a shared DC distribution like:
Power Fusion: innovative solution to share power within IT racks in data centers 
Metro Grid: the easiest way to connect and power remote 5G antennas in cities 
Our multidirectional power converters are also ideally suited for energy management applications, with or without backup needs.
With the energy transition we all see, it's time to introduce new features such as:
Peak shavings (reducing the bill);
Increase self-consumption (with storage solutions);
Demand response (shifting the consumption over the time)
Pure power supply (no voltage drop, sag or surge).
For loads up to 30 kW, use our Sierra solutions and for higher loads, up to 640 kW, discover the Stabiliti and Hercules.
Our multidirectional power converters can be integrated into in racks or different types of cabinets to best meet your specific needs.

Additionally, these solutions include our monitoring and control solutions that helps you manage your entire infrastructure easily.